About Us
Seek and Save
---
Bringing Hope, Encouragement and Salvation through the message of Jesus to Communities across America. Luke 19:10
At Seek and Save, we are passionate about transforming communities through faith and love. Our dedicated team, led by Pastor Choco De Jesus and Pastor Bert Pizarro, are committed to turning the soil and sharing the message of Jesus to every community we visit.
Learn More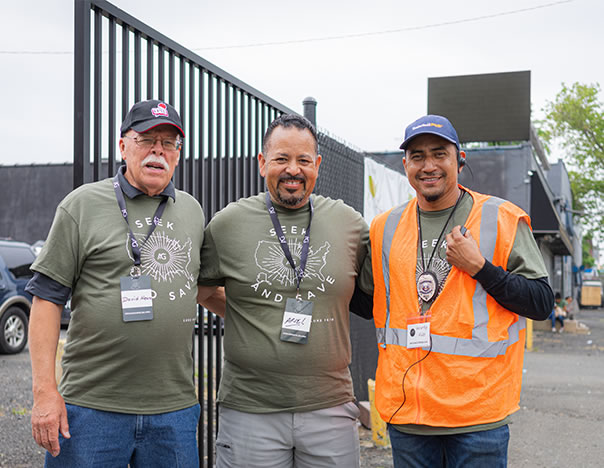 Join us in spreading hope, faith, and the light of Jesus to communities across the United States. Through collaborative outreach events and a message of love, we strive to disrupt darkness and make a positive impact in people's lives.
Upcoming Regional Events
Coming near you
---
Join us at our upcoming events as we bring hope, prayer, and the light of Jesus to your community. Check out the list of upcoming events below:
Meet the Team
Our Team
---
Meet the passionate individuals who drive the Seek and Save initiative forward.
Testimonies and Event Recaps
Inspiring stories and highlights
---
Explore the powerful testimonies and highlights from our outreach events, showcasing the transformative power of faith and love. Watch inspiring videos and read about the impact we've made in people's lives.
Give
Support Our Mission
---
Your generous contribution helps us to turn the soil in communities across America. Click the link below to be redirected to our giving platform. Alternatively, you can scan the QR code to make a donation.
Give
Contact Us
Get in Touch
We would love to hear from you! Use the contact form below to reach out to us with any questions, feedback, or partnership inquiries. Alternatively, you can find our office information below.
Contact Form